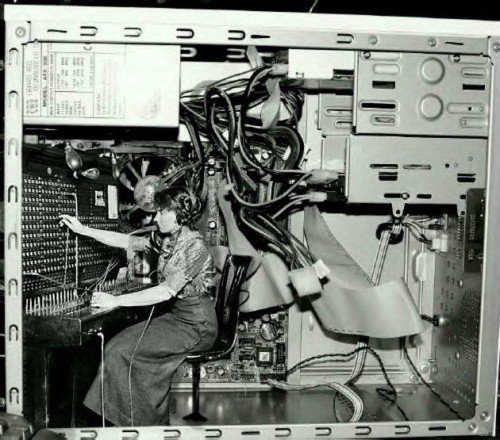 We can keep your personal or office desktop /laptop computer virus free running at top speed. We can do all your windows repair, updates and patches.
Residential Services Security System Setup, Maintenance, and Repair Network Setup, Maintenance, and Repair New Computer Setup Installation of TVs Installation of Audio Equipment Printer Setup Data Safety Consultation Computer Internals Cleaning
We Provide a Wide Range of Custom Services for Residential and Home Office: Virus Removal and Protection Performance Optimization Cloud Connectivity (data access) Data Protection and Backup Software "Patch" Management (upgrades and "bug" fixes) Smart Phone and Other Device Syncing New Device Set-Up and Connectivity Installation of Child-Safe Blockers Wireless Network and Extended Range Coverage Network and Wireless Printing UPS Battery Backups System Security Email Setup and Management
Computer Checkup
Make sure you're getting the most from your computer with this checkup service. We will make sure everything is in working order and remove any unnecessary programs to improve your PC's performance. We'll also make sure all updates, software fixes and security enhancements are up to date. Time: 2 to 3 hours In your Office or Home
Our pricing is competitive and often negotiable depending on you requirements. All prices are subject to change.
If we can't fix your problem you don't pay.
Call 1-778-557-6966 to make an appointment or email us at info@gregorythegeek.com
FULL SERVICE
Computers are an essential part of every business and a well maintained computer ensures you will complete your projects in a timely fashion. If you need an Internet presence we can provide you with a Website, Domain Registration and Web Hosting all in one affordable package. Gregory The Geek is a professional, sunshine coast local and cost effective answer to all you computer requirements. Years of experience afford us the knowledge needed to deliver your clients with their preferred result.
Serving the Sunshine Coast of Beautiful British Columbia